Everyone seems to launching social networking sites at the moment – and it's not just Microsoft with its Live Spaces site. It's getting to the stage where if you were backing one of these new sites you must be getting worried that the social networking arena is getting a little crowded.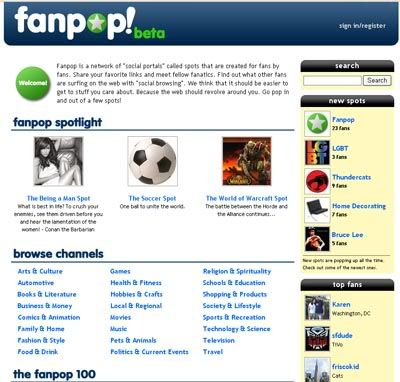 Here's a run down of a few other sites that have made announcements in this past week.
Fanpop is a new social networking site that allows fans of TV shows, movies, people and web sites to create social portals or "spots" devoted to the object of their desire. These spots contain blogs, headlines, forums, and links to other web sites. If you like a "spot" you can become a "fan".
Adoptt is another generic-looking MySpace-clone that touts itself as a "revolutionizing social networking platform". Adoptt describes itself as a "community of online friends, diaries and journals", which Adoptt seems to think that this is somehow revolutionary. Somebody better tell the folks at Adoptt that it's not the first site to be offering social networking functionality.
Last, but not least, there's a new social networking site for Hare Krishna devotees. KrishnaFriends is designed to help devotees from all other the world meet each other and "connect … in a variety of ways".
While it's good to see all this activity, it's starting to remind me the dot.com boom days when everyone (and their dog, and their fish) was launching web sites that were going to change the world. With MySpace such as an established player, and with sites such as Friendster, Bebo and Facebook already competing in this market, you've got to wonder how much room there is for all these new players.
People (even young people) only have so many hours each day, and can only commit their time and energy to limited number of social networking platforms. And of course there are only a finite number of advertising dollars to go around to fund all of these sites
At the moment we're hearing about new launches, but no doubt, in due course, we'll start hearing about closures.