Wednesday, August 16th, 2006
Microsoft finally released its social networking site, Windows Live Spaces, during the past week. Well actually it's an upgrade of its MSN spaces web site, and it allows you to create a web site, start a blog, post photos, and build a network of contacts. Sound familiar?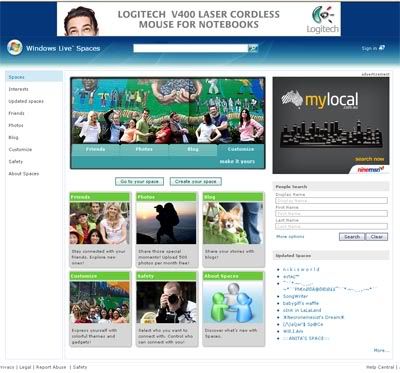 Live Spaces is free to the end user, and is paid for by advertising, which Microsoft says is "critical to driving growth for the company."
Well what you can you say? Here's another example of Microsoft using its considerable muscle to try to dominate a new market. And how interesting that despite its considerable resources, so far Microsoft's social networking effort is simply a case of copying the real innovators.
Sure a Microsoft can create a slick social networking new site, but can it create a cool one?